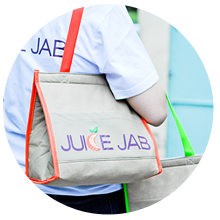 Our Mission
The team behind Juice Jab aims to promote healthy living and wellness through juicing. Since juicing significantly influenced our lifestyle habits for the better, we want to do our part in educating others about it too via Juice Jab – after all, such goodness is meant to be spread!
We have been happily juicing since 2012, and in 2015, we introduced our soup programs – taking liquid diets to the next level. Our ingredients are sourced from local produce as much as possible and are always made just in time for your consumption.
Our Juices
Our juice recipes and programs are tried and tested favorites from our years of personal juicing experience – tweaked, improved and signed off by nutritionists. Our juices are free from artificial sweeteners, preservatives and additives.
We take most pride on how we extract the juices since we believe this is what sets Juice Jab apart from other juicing companies in the local market today. We adopt a special grind and press method made possible by using one of the industry's best triturator-hydraulic press juicer. Definitely not your average home juicer!
Our juicing process slowly, gently and completely extracts the natural vitamins, trace minerals, enzymes, and other vital elements found in the fruits and vegetables. This results to an extremely fine quality and flavor which is unequaled by any other method of juice extraction. It also provides minimum mixing of air with the juices that results in very low oxidation and decomposition so our juices can stay fresh in refrigeration for a longer period. It generates more juice yield that ultimately brings down our production cost so we can pass the savings to our customers.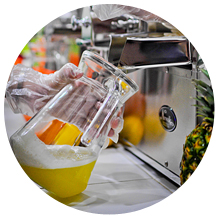 Our Soups
We have tapped on the talent and services of experienced chefs to whip up appetizing and nutritious soup recipes that would compliment our juice programs.
Our soup recipes are well thought of and are specially designed to meet the calorie requirements of each program. They are simple yet creative, and are packed with fruits and vegetables to make for calorie-light yet satisfying meals.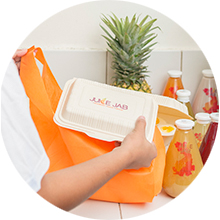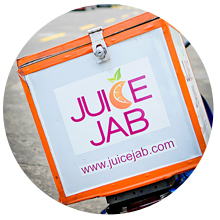 Our Service
We aim to give our customers the best value for their money by producing the best products coupled with superior customer service, at the lowest possible price.
We are continuously looking for ways to drive our cost down without sacrificing our product quality and service so that we can maintain being one of the most competitively priced in the market to day.
We are also mindful of our responsibility to the environment by using bio degradable packaging materials and by running a customer recycling rewards program.